Rent or buy? When to take the property plunge
If you're renting, when is the best time to buy?
Is it when interest rates are stable? Is it when property prices plateau? Is it when you've just got a pay rise?
For most people saving to enter the housing market, the best time to buy is easy to work out: It's when your savings will cover the deposit on a place you could live in. If interest rates are increasing or declining, it doesn't matter for many people. Getting into the market at all costs is seen by most as the best strategy.
Buy a place and then work out how to pay it off.
If it sounds risky, it's because it is. And lenders are on the lookout, trying to avoid risky loans by tightening up on borrowing conditions but the team here at Mortgage Broker Melbourne are here to guide you.
We apply a responsible lending test to make sure you are entering into a safe and comfortably affordable mortgage.
Renting pitfalls
It's often said that paying rent is 'dead money'. Maybe, but there are many places around the world when home ownership is lower than Melbourne. Here, ownership (either with a mortgage or outright) hovers around 65%. And while 98% of people in Kosovo own their own homes, the figure is around 35% in Paris and New York, and 50% in London. Most people in big international cities never even think about owning.
The bottom line is that people need a place to live, and not everyone can afford to buy in a market that includes wealthy investors – or just mums and dads – who use property as an investment.
But renting is far from easy; especially in large, popular cities such as Melbourne. When rents are increasing, the pressure is felt mostly by people who can least afford it. For those who can scrimp and save to get a toe-hold in the market, the pressure increases. Why struggle to pay someone else's mortgage when you can struggle to pay your own?
Mortgage pain
It's easy to see how people (and especially young first home buyers) can get into mortgage stress. While saving the deposit (and stamp duty, insurance, conveyancer costs, loan fees, moving costs, etc, etc) is the biggest hurdle to home ownership, it's just the start of a potentially bumpy 30-year relationship with a lender.
If interest rates suddenly go up, inflation makes groceries and petrol more expensive, and wages stay static (for example!), paying off a home loan can get very tricky indeed. Add unexpected illness, child care costs, or a global pandemic, and finances can tighten even more. The dream of home ownership can become hard, but the rewards are there in the long term.
Again your broker here at Mortgage Broker Melbourne will have carefully analysed your borrowing capacity, even suggesting a client considers fixing their loan, to protect against interest rates rising further.
Plan your future
Nobody can predict what will happen tomorrow. But with careful planning, we can cover the most likely events. Have we known for years that historically low interest rates wouldn't last? Has the Reserve Bank been talking about inflationary pressure over recent years? Have wages been frustratingly stagnant for a decade?
Yes, yes and yes.
The savvy renter has been watching the market and weighing up the right time to buy. That right time will be different for each person. It'll depend on lots of factors including savings, income, costs, family plans, location, credit history and more.
Watching the property market
We've been watching the market too. At Mortgage Broker Melbourne, we've been watching it every day for more than 20 years. We've also been helping our clients sort through their financial position and letting them know their purchasing power and their home loan options.
At no cost to you, we'll help you understand the market and source the best loans for your circumstances. We'll even help you with the paperwork and keep an eye out for better deals throughout the life of your loan.
We have a legal duty to act only in our clients' best interests (something the banks don't have to do), so you can be confident in our service.
Call us today
Avoid mortgage stress. Talk to us to understand your current situation. We can help you answer the crucial question of whether to buy now or wait a bit longer.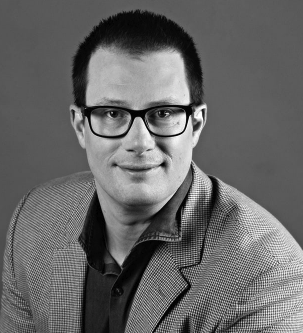 Marc has been a professional lender for 28 years. After beginning his career in 1990 with a UK Building Society, he moved to Australia where he held several different retail banking roles. In 1999 it became clear to him that a mortgage broker would eventually become an obvious choice for someone looking for a home loan so he took the plunge and became an independent broker. He hasn't looked back since!