Solicitors and conveyancers – Who do you need?
Unless you're really, really brave, you'll need to engage with a conveyancer or solicitor when buying (and even selling) a property. Title and contracts, while usually fairly straightforward, can occasionally throw up unexpected surprises. If you have a conveyancer or solicitor on your team, you can avoid time-consuming and costly events that can threaten to derail the settlement and sale.
Transfer of ownership
Put simply, conveyancing is the process of transferring ownership of property. This process involves many steps, and the process, forms, taxes and timing can differ from state to state. The brokers at Mortgage Broker Group are experts in dealing with lending across Australia, and you'll similarly need a conveyancer or solicitor who understands the process in the location where the property is situated.
For buyers
The conveyancing process for buyers typically involves most – or all – of the following steps:
Review the Contract of Sale, Vendor Statement and other associated documents
Advise on specific terms of sale that might impact a buyer, including permits, restrictions, caveats, historical overlays and more
Represent the buyer at settlement, including checking that funds are available through the lender, verifying that final amounts are correct, and ensuring that settlement takes place in a timely manner.
For sellers
A property vendor may also need help from a conveyancer or solicitor to assist with the following steps:
Prepare the Contract of Sale and Vendor Statement, ensuring all disclosure obligations and special considerations are included
Liaise with the buyer (or their solicitor or conveyancer) and any lenders party to the transaction to arrange a suitable date and time for the settlement
Collect documents and represent the seller at the time of settlement, ensuring the correct amount is paid and the title transfer is completed properly.
Choose a conveyancer or a solicitor?
Solicitors and conveyancers are different. While many people think a conveyancer is a solicitor who specialises in property, this is not the case. Make sure you engage the right kind of professional for your circumstances.
Solicitors are more expensive, but the investment may be worthwhile if you anticipate any legal issues in association with a sale or purchase of property.
Here's a breakdown of the main differences between a conveyancer and a solicitor:
Conveyancers
For a straightforward property purchase, a conveyancer is a good choice. Their main responsibilities include giving advice and information about the sale of property, preparing documentation and conducting any settlement processes.
Although there is a licensing process for conveyancers, they do not have to be legal professionals. As a result, they are usually cheaper to hire. However, they can only provide information relating to property. If you have additional legal questions, conveyancers are not permitted to advise you. You'll need a solicitor…
Solicitors
With additional legal training and a licence to advise on a broad range of matters, solicitors can provide you with legal advice in addition to your conveyancing needs, and may be necessary if your property transaction isn't straightforward.
For example, sales or purchases of properties with complicated ownership structures, such as businesses, trusts or extended families, would benefit from a solicitor's expertise. Similarly, if there are family law, estate planning or complicated tax implications, a solicitor is the best choice. 
Contact us
For help working out whether you need a conveyancer or a solicitor, and for tips on what to look for when choosing someone to help you with sale contracts and settlement, contact one of our friendly brokers today.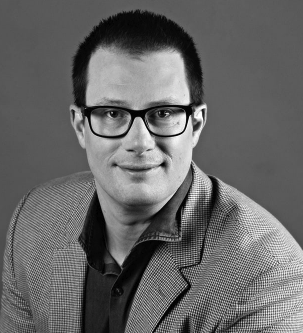 Marc has been a professional lender for 28 years. After beginning his career in 1990 with a UK Building Society, he moved to Australia where he held several different retail banking roles. In 1999 it became clear to him that a mortgage broker would eventually become an obvious choice for someone looking for a home loan so he took the plunge and became an independent broker. He hasn't looked back since!