The rental market in late 2022
Interest rates are rising, everyone's talking about a housing supply crisis, and rents are through the roof. Whether you're renting, looking to buy a place to live, or thinking about an investment property, here's what rents are doing.
The market right now: higher interest rates, lower clearance rates
Earlier in 2022, and throughout 2021, sellers were lured to the market to cash in on buyer enthusiasm. The market was hot, and interest rates were at rock bottom. Market analysts were starting to talk up the likelihood of rate increases. Buyers wanted to get in while money was cheap. It was a perfect storm for a final headlong surge in prices.
Then the Reserve Bank board met in May. And June. And July. And August. And September…
Everything changed. Clearance rates (the percentage of properties sold at auction) started falling. Fewer places were listed on real estate websites. Average prices actually dropped. And here we are.
The state of rent
Nation-wide, rental vacancies are at an all-time low, dipping below 1 per cent for the first time in living memory. In Melbourne, the situation is only slightly better, with vacancies around 1.4 per cent. In December 2020, it was 5.4 per cent.
This is music to the ears of investors, especially those in the middle and outer suburbs, where the squeeze is most painful. Lots of people competing for rentals means prices rise. At a time when interest rates are on the up, owners can cover rate rises with rental increases. Average Melbourne house rents are fast approaching $500 a week, with apartments around $400. Reports of $600-a-month rent increases are common in Melbourne. Nice for some.
Housing stock
Pressure on housing stock is caused my many factors. Wage stagnation coupled with the rising cost of living means many people have shelved plans to purchase new properties. Outer suburban housing developments have slowed due to rising material costs and global supply-chain issues (thanks again Covid). And the gradual reopening to overseas students and workers means there are more and more people competing for limited rental properties.
Housing shortages take a long time to fix, so it seems we're stuck for a while. As pandemic fear lifts, we can expect more people will return to the city, both from regional Australia and overseas. This will only add more pressure to Melbourne's rental market.
As a renter
Pressure is on. The market is tight and rents will only increase in the near future. With government rules limiting the amount landlords can increase rents each year, the best advice (if possible) is to stay put and save!
Sure, interest rates are higher now than last year, but they're still historically low, and nobody is predicting a rate explosion. Get a deposit, get pre-approval and buy. Contact us at Mortgage Broker Melbourne for advice and support in finally getting a place of your own.
As a homeowner
First, count your blessings. Now is a terrible time to be a renter. Interest rates are adding to your monthly bill, but at least you're building wealth at the same time.
If you have equity in your property and ability to extend your budget, now is a great time to consider an investment property purchase. While Fitzroy, Richmond, South Melbourne and Prahran are always strong performers, middle-ring suburbs like Heidelberg, Caulfield, Seddon and Reservoir are also very popular options.
As an investor
It's a golden time to be a landlord in Melbourne. With supply shortages, the ability to bump up your returns is easy and attractive. Keep in mind, however, that keeping good tenants is almost always preferable to chasing a bigger monthly payday.
If it suits your individual financial circumstances, which we can help you determine, you may consider using your higher rental income and existing equity to add to your portfolio. Mortgage Broker Melbourne can help identify hot locations and make sure you get a great loan deal.
Contact us
Whether you're ready to purchase, or just keen to understand your financial position better, Mortgage Broker Melbourne offers a no-cost service. We'll look at your situation, learn about your property ambitions, and help you work out how to achieve your goals.
Once you're ready to buy, we'll even help you fill out bank loan application forms. Our service and expertise is offered at no cost to you … ever.
Contact Mortgage Broker Melbourne today.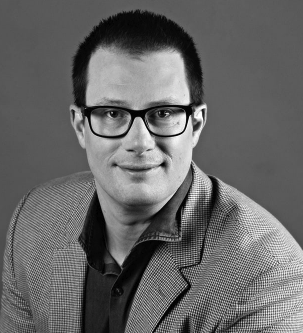 Marc has been a professional lender for 28 years. After beginning his career in 1990 with a UK Building Society, he moved to Australia where he held several different retail banking roles. In 1999 it became clear to him that a mortgage broker would eventually become an obvious choice for someone looking for a home loan so he took the plunge and became an independent broker. He hasn't looked back since!