What a new government means for first homebuyers
One of the big differences between the two major parties (and the Greens) in the 2022 federal election was housing policy. With everyone acknowledging a 'crisis' in housing affordability, nobody quite knew how to best tackle it.
Past measures (some still in place) such as the First Homebuyers Grant have certainly helped lots of people enter the housing market, but they've also been shown to have an inflationary effect. In short, if people have more to spend, the price will go up.
With a change of government, we now know what Labor will take to Parliament. Of course, the next government will rely on crossbenchers (especially the Greens and especially in the Senate). There might be some negotiating (the Greens' policy was to build a million public houses over the next 20 years), but it's likely the following promises will be delivered in just a few months.
40–60 home ownership scheme
During the 2022 campaign, the ALP announced a big policy with a small focus. For 10,000 lucky first homebuyers, the government will chip in 40% of the value of a newly-built property and 30% of an existing place. As the property increases (or decreases) in value, the government will be along for the ride. And if the property is sold t he government will pocket their share of the sale price. If owners stay for a long time, they can pay off the government and increase the stake in their home.
Scrounging a deposit is the biggest hurdle to home ownership, but this 40% equity contribution means buyers have more savings available to stump up. It also knocks a maximum of $340,000 off a new home and $255,000 off an existing home in Melbourne (for the maximum purchase price of $850. For the rest of Victoria, the property value is capped at $550,000, and the contribution is $220,000 new and $165,000 for an existing property.
Pros: Lots of money to get people into their own home.
Cons: Only 10,000 properties in the first year, and the government has equity in your house. Other eligibility requirements apply.
Building more housing
The promise to build more social and affordable housing is also aimed at taking some pressure off the classic supply-demand tussle over housing. More houses should – in theory – make them cheaper. So, over the next 5 years, the commitment is to build 30,000 new properties, Australia wide. Some are marked for social housing (including refuge accommodation for women and children escaping domestic violence) and others are earmarked for frontline workers (nurses, cleaners, police officers, etc) to help them live closer to work.
Pros: Low-cost housing targeting those most in need.
Cons: 30,000 houses is a start, but it's a drop in the ocean when compared to demand. Other eligibility requirements apply.
Ownership in the regions
For first homebuyers looking to purchase in regional Victoria (including Geelong), the Regional First Home Buyer Support Scheme will cover 15% of the standard 20% deposit for eligible people. This means purchasers will only need 5%, but won't have to pay the expensive Lenders Mortgage Insurance (LMI) usually charged by banks to those with lower deposits.
For Geelong residents buying a property up to $700,000 savings on LMI alone could be almost $28,000 under this scheme. The savings on LMI in other parts of regional and rural Victoria is up to $14,871 on a property up to $500,000. LMI is an up-front cost that, when added to a deposit, takes home ownership out of reach for many people. Just needing 5% for a deposit with no LMI will make a huge difference.
Pros: A hugely significant reduction in up-front purchase costs.
Cons: Again, this only applies to 10,000 purchasers nation wide in the first year. Other eligibility requirements apply.
Get ready
Will the new government pass this legislation? Will the schemes be expanded in future years? We'll have to wait and see.
In the meantime, talk to us here at Mortgage Broker Melbourne. We'll work through your financial situation, learn about your home ownership ambitions, and get you all set to take advantage of any government assistance you are eligible for.
We find loans that best suit your situation and even help you with the paperwork. And the best news is that our services are offered to you at no charge. So that's even more money in your pocket to put towards your new property.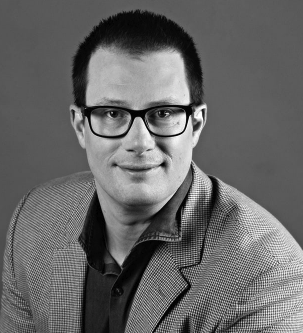 Marc has been a professional lender for 28 years. After beginning his career in 1990 with a UK Building Society, he moved to Australia where he held several different retail banking roles. In 1999 it became clear to him that a mortgage broker would eventually become an obvious choice for someone looking for a home loan so he took the plunge and became an independent broker. He hasn't looked back since!