Deferring mortgage repayments – the pros and cons
Hard lockdowns, PPE, Iso, Coronavirus … 2020 has been a year where we've all unhappily learnt new words and phrases. Another new phrase we're hearing more and more – while not exactly accurate – is a 'repayment holiday'.
All home loan lenders, faced with the enormous social and financial upheaval caused by COVID-19, have increased their hardship policies for their customers. The big measure is to allow mortgage holders to delay repayments for a period (initially up to 6 months, and extended for another 4 months from July 2020). Sounds great, but these aren't organisations known for giving things away for free, and this is no different. While deferring repayments is a great help to many people, it comes with strings attached.
Mortgage deferral defined
If you apply (and you must apply; don't just stop paying!), your lender might temporarily reduce or even pause your mortgage repayments. According to the Australian Bankers Association, deferrals are available for people experiencing "reduced incomes and ongoing financial difficulty due to COVID-19." Some smaller lenders are even waiving some fees.
Since the beginning of the current health crisis more than 800,000 mortgage holders have chosen to defer their repayments. Deferral is a valuable initiative, but it's not for everyone. Not all deferrals are created equal. Is it for you?
The downside of deferral
Redraw beware
If you have a redraw account and have made extra repayments on your loan, watch out! Some lenders (ANZ and Comm Bank, we're looking at you) will take from your redraw balance before allowing you to reduce or pause your repayments. All that extra money that you thought you could access whenever you needed it might be eaten up. Be sure to ask first before you make any changes to your loan conditions.
Interest on your interest!
Most lenders offering pauses on repayments are trying to avoid repossessing homes. Nobody wins if people default on loans. But they're not running a charity. Even as your repayments are deferred, interest keeps piling up. And because you're not paying it right now, the interest is typically being added to your principal loan amount.
Yep, you'll probably come out the other side with a bigger loan and higher monthly repayments. This is known as interest capitalisation. And it can bite. On average, loan deferrals will cost mortgage holders around $11,000 extra over the life of a loan.
Upsides and making it work
Having less or no income is tough. If you have a mortgage it's even tougher. This is a difficult time, especially if you haven't had your mortgage for long.
When you can't make ends meet, it's the right time to apply for mortgage help. Survival and keeping your house is usually worth the extra long-term burden, and it's only in very rare situations where selling your home is the best option. So call out and we'll help you work out the next steps for you.
Other options
If you don't want to pause repayments, you can ask to pay only the interest for a few years. You could also try to negotiate a reduction to your interest rate. The calculations are a bit complicated, so let us know if you need a hand working out whether changing your loan structure will help.
If COVD-19 means you can't afford full repayments, you could also try negotiating a smaller repayment amount. Anything you can afford to pay is much better for you in the long term. It's also good to know that if you need to renegotiate loan conditions due to COVID causes, there's no impact on your credit rating.
Refinance
Interest rates have never been lower, so it might worth looking into whether you can get a better deal with a different lender. Keep in mind that interest rates aren't the only consideration for a loan (offset, redraw and linked credit cards can all make a difference too), but we can help match your needs to a loan that suits. Again, Mortgage Broker Melbourne can help assess your loan against hundreds of others to make sure that you're better off.
Bottom line
The longer you've had your home loan, the less you're likely you'll lose by taking a break in repayments. And while it might add a significant amount over the life of a loan, it still may be worth considering in the near term. People still need to eat, pay bills and get by.
At Mortgage Broker Melbourne, we can take a look at your financial situation, and help you through this difficult period. For no cost to you we can assess your current loan and see if deferring is right for you. Contact Us today.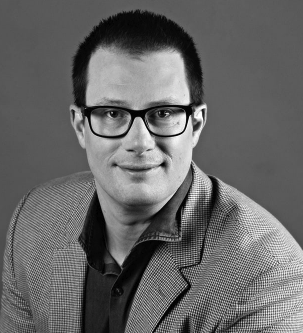 Marc has been a professional lender for 28 years. After beginning his career in 1990 with a UK Building Society, he moved to Australia where he held several different retail banking roles. In 1999 it became clear to him that a mortgage broker would eventually become an obvious choice for someone looking for a home loan so he took the plunge and became an independent broker. He hasn't looked back since!