Mortgage pre-approval – Benefits and pitfalls
More than five years ago, I wrote an article explaining home loan pre-approvals. Nothing has changed since that article was published, and you should have a quick read if you're thinking about purchasing a house or apartment in the near future.
As the article explains, fronting up at an auction or making an offer on a property is nerve-racking enough without adding extra stress. And not knowing if a bank or other lender will issue you a loan to cover the purchase is certainly going to cause extra stress.
Purchase contracts are legally binding. If nobody will cover the cost of the property when it comes time to settle, you can find yourself in serious hot water.
Not a guarantee
But here's an important fact you should keep in mind: pre-approval from a lender is NOT a guarantee that they will actually lend you that amount.
"What?!"
When you get pre-approval, it is always on the condition that the lender is satisfied that the property you have bought is worth what you paid and that property is something that would be easy to resell. If you agree to pay $700,000 on a property and your lender thinks it's worth $500,000, then they'll only offer a mortgage based on the $500,000 value. You could have a $200,000 shortfall!
Your Mortgage Broker will be able to provide you with property reports which estimate the value of the property, before you make an offer, to help you feel confident you aren't drastically overpaying. They will also be able to give you their insight into whether the property location or type might present the lender with an issue. We always recommend our clients also seek the advice of their chosen legal representative on this subject too, of course.
Pre-approval is based on you … not the property
When you get pre-approved for a loan, the figure is based on your lender's calculation of the amount you can afford. Even if you work with us at Mortgage Broker Melbourne and we've helped calculate your spending habits and repayment potential, the pre-approved loan amount is the maximum the bank is prepared to lend you.
Once you sign a contract – either for a private sale or at an auction – you then tell your lender about the property you have purchased and the amount you've committed to pay. At this stage, the lender does their own valuation of the property.
Fingers crossed, but usually the valuer agrees with the price paid, especially if you and your team of broker and conveyancer have done their due diligence so always keep in touch with us when you are out there looking, before you make an offer subject to finance or worse, bid at auction!
Unlikely … but possible
Of course, banks and other lenders hardly ever refuse to cover a loan up to the pre-approved limit. (In a rising interest rate market like the one we find ourselves in today, your broker will keep making sure your pre approved limit is not reduced by a rate rise).
At an auction the 'market value' is generally accepted as the sale amount. As a public and competitive process, something extraordinary would need to happen for a lender to back away.
Private sales carry a little bit more risk. It's important to understand the local market and look at recent sales of similar properties in the area. Our brokers can help you understand the current market valuation of most properties. Lenders are typically using the same public sales and market data as everyone else, so as long as you don't offer way above the odds, everything will be fine.
But what if?
If you do enter into a contract to purchase a property and your lender decides not to approve the full amount, all is not lost.
In Victoria, if it's a private sale of a residential or small rural property, you have three business days to change your mind (known as a 'cooling off period'). One problem here is that in can take lenders a week or more to turn your pre-approved loan into an 'unconditional' loan. Our brokers can step in and try to negotiate a faster decision.
Some lenders may be over-cautious, or they may not understand local markets. We've had sale prices queried by interstate lenders who don't understand the Melbourne market. While time is tight, we can try to find another lender with a more open approach.
Talk to us
The risks of purchasing with pre-approval are slight so we always recommend our clients get their finance in order first. Lenders very rarely question a standard property purchase, whether it's through auction or private sale. But it's important to understand that pre-approval isn't an open cheque to spend to the limit.
At Mortgage Broker Melbourne, we can run market reports on properties of interest and help you assess how much you can expect to pay. Learn about how we can assist in your first home purchase here.
And in the rare event that things do go wrong, we'll be on your side offering practical ways to fix the situation and get into your dream property.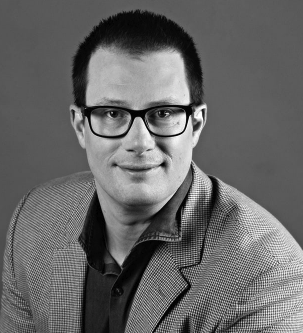 Marc has been a professional lender for 28 years. After beginning his career in 1990 with a UK Building Society, he moved to Australia where he held several different retail banking roles. In 1999 it became clear to him that a mortgage broker would eventually become an obvious choice for someone looking for a home loan so he took the plunge and became an independent broker. He hasn't looked back since!