Turning the corner? More borrowers are back to full loan repayments
With many homeowners and investors suffering serious hardship due to the COVID-19 crisis, one of the big moves that banks and other lenders made was to offer 'loan deferrals'.
Often referred to as a 'repayment holiday', these deferrals typically offered borrowers to option to reduce or suspend loan repayments. Announced in March, deferrals were initially offered for 6 months, and then extended for an additional 4 months for those still experiencing financial hardship.
For anyone seriously impacted by the economic fallout of the coronavirus, this deferral scheme was an incredibly important salvation. It worked for lenders too: People could keep their homes, banks avoided the disastrous impacts of mass defaults and repossessions, and customers would eventually bounce back, perhaps even feeling greater loyalty to their lender.
Deferrals: A popular scheme
By June, an amazing 11 per cent of all mortgages had been deferred. Of course, lenders prefer that their customers keep up their payments – deferrals are decided on a case-by-case basis. And even deferred loans keep accruing interest, so it isn't exactly a 'holiday'… more like a visit to your grandmother's house where you end up doing all the cooking.
But for people in industries hardest hit by the crisis (hospitality, entertainment, the tertiary education sector, etc), loan deferrals have been a much needed and much appreciated lifeline.
Fewer deferrals
In some good news for the industry (and homeowners) the trendline on loan deferrals is heading downwards.
By the end of July, the 11 per cent deferral number had shifted back to 9 per cent, with a larger proportion of deferrals being from investors. More owner-occupiers were back to making their regular loan repayments.
As with many financial trends, the devil is in the detail. The reduction in people continuing to defer home loan repayments isn't evenly felt across the board, with some large lenders such as the ANZ, ING and Citigroup still seeing increases in extended or new loan deferrals
While fewer deferrals point to an improvement (or stabilisation) of many people's situation, it's yet to be seen whether the reduced rate of JobKeeper and JobSeeker will have any impact on this trend.
Expert help is available
We've previously written that there are pros and cons to deferrals, and the best option – if possible – is to continue making regular payments or perhaps negotiate for lower repayments, rather than a complete deferral. Of those borrowers who have deferred their loans or taken advantage of other support since March, 260,000 of them face that help coming to an end before the end of October.
Continued support from your bank or other lender is not automatic. If you need ongoing support, you need to ask for it.
There are other ways borrowers in certain circumstances can take pressure off during the COVID crisis. Talk to us about how you might be eligible for assistance. For example, some lenders are offering special loan deals for medical workers, or extensions on interest-only loan periods.
Explore your options
In a dynamic environment with different lenders offering different deals, it's harder than ever for existing or would-be borrowers to keep up.
Drop us a line at Mortgage Broker Melbourne; we can assess your situation and find a loan with features that best suit your circumstances.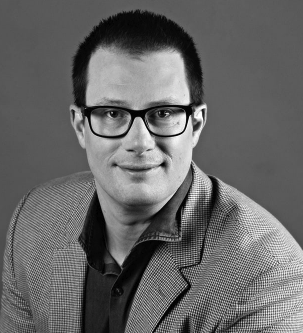 Marc has been a professional lender for 28 years. After beginning his career in 1990 with a UK Building Society, he moved to Australia where he held several different retail banking roles. In 1999 it became clear to him that a mortgage broker would eventually become an obvious choice for someone looking for a home loan so he took the plunge and became an independent broker. He hasn't looked back since!